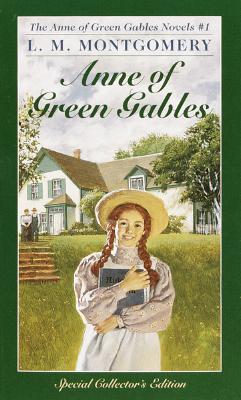 Meeting Details:
We are meeting at Amanda's house on Thursday, May 10th at 7:30pm. Discussion to begin as close to 8Pm as we can manage. :-)
Discussion Questions:
1. Did you enjoy the book? Why or why not?
2. If you read this book as a girl, how did it compare this time around?
3. Anne of Green Gables was written almost a century ago, yet it continues to capture the hearts of girls of all ages. What qualities in the writing style or story explain the timeless, universal appeal of this novel?
3. Maud Montgomery famously struggled with depression. Are those struggles reflected in Anne of Green Gables? If so, how?
4. Why is it important to Anne that everyone spell her name with an "e" ? What does this mean to her?
5. Compare and contrast Anne's relationships to Marilla and Matthew. How does each relationship change as Anne matures?
6. Discuss Anne's relationship with her "bosom friend," Diana. What do the friends have in common? What challenges do they face?
7. Throughout the novel, Anne often compares her clothing to that of her friends and other people in town. What does fashion represent to Anne and why is it so important to her?
8. Describe Anne's relationship with Gil Blythe. What is the turning point in which her feeling toward him soften?
9. Though Anne adopts Green Gables as her true home, she brings plenty of herself to Prince Edward Island. What does Anne contribute to Marilla, Matthew, and her community at large?
10. Anne is an inherently happy character obsessed with tragedy. Discuss Anne's preoccupation with tragedy and melodrama and its contribution to the book's narrative
11. Anne has a fascination with imagination and with helping others develop a vivid one. How is her imagination a benefit to her? How does it cause her problems?
12. Discuss the role of women in society as portrayed in the novel. Which women in the novel break beyond the normal boundaries?
13. Have you seen a movie version of Anne of Green Gables? How does it compare?
Menu: Raspberry Goodness
raspberry bread
spinach and raspberry salad
cold raspberry soup - Melissa
"carrot top" carrot cake - Tanya
raspberry dessert(s)
drinks - Amanda
Amanda will send out a reminder email one week before the meeting. Feel free to sign up for a menu item here, or in response to the reminder email. Enjoy the book!