It's time to choose books again! The plan to is choose books at the beginning of our April meeting, so if you are unable to attend that meeting, please take a minute to put in your suggestions/preferences here so that we can take your input into account when we pick for the next few months.
Here's a look at the months ahead:
April 2012 - Reader's choice
- Sarah's Key byTatiana De Rosnay
- host: Tanya
-
meeting on April 19th
- menu: TBA (Tanya's on top of menu and discussion questions for this)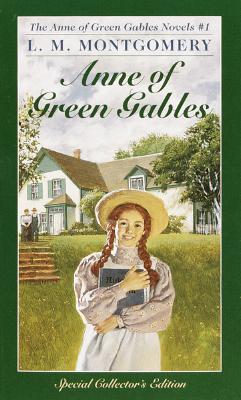 May 2012 - Forgotten Favorites
- Anne of Green Gables by Lucy Maud Montgomery
- host: Amanda
-
meeting on May 10th
- menu: Raspberry Goodness (menu and discussion questions from Read It and Eat)
June 2012 - Short and Sweet
host - Danielle
date- TBA
menu - "The Little Things in Life" including little appetizers and desserts
Let's check out some short story collections by Canadian authors. Like:
Bloodletting and Miraculous Cures by Vincent Lam

;

The Lives of Girls and Women by Alice Munro;
Morley Callahan's Now That April's Here;
The Roseate Spoonbill of Happiness by Marilyn Gear Pilling

.
This might be especially good for the busy month of June as you can read only a selection of the stories and still participate in the discussion!
July 2012- Travels to Remember
- host: Tessa
- date: TBA
The Story of a Shipwrecked Sailor by Gabriel Garcia Marquez..

a travel tale gone awry. Luis endures 10 days alone at sea. Menu: welcome home dinner of paella and cake

Ciao America by Beppe Severgnini...

written by a visiting Italian journalist. A humorous look at (north) America through the eyes of an outsider. Menu: community picnic

The Life of Pi by Yann Martel...

an extraordinary tale of survival at sea. Pi Patel finds himself sharing a lifeboat with a hyena, an orangutan, a zebra and a tiger- comic and tragic and simply unbelievable. Menu: "eating the dream"

Eat, Pray, Love by Elizabeth Gilbert...

a travel journal of self discovery, taking you to Italy, India and Indonesia. Menu: one dish from each country.

other suggestions?
August 2012- Library Kit?
- host: Melissa
- date: TBA
- Melissa - did you want to choose one of the Library kits and arrange this one?
September 2012- Reader's Choice
- host: Trish
- date TBA
- did you want to choose this one, Trish? If not, anyone else want to volunteer?
October 2012- Mystery Night
- host: Karen
- date: TBA
Love a good mystery/detective novel? We haven't read one in a while. How about:
The Maltese Falcon by Dashiell Hammett... a classic

anything by PD James

good old Agatha Christie

Miss Peregrine's Home for Peculiar Children by Ransom Riggs.. check out the reviews on this one. Mysteeeeerious!

any other suggestions
November 2012- Muckraking Madness
- host: Chandra
- date: TBA
The Bitter Cry of Children by John Spargo ( published in 1906 concerning the horrors of child labour)
Welcome to Shirley by Kelly McMasters (a memoir about growing up in a town polluted by nuclear waste and chemical spills)
The Body Project by Joan Jacobs Brumberg (a historical review of girl's changing relationships with their body throughout the last century)
other suggestions?
December 2012- Get Cooking!
- host: Sherrie
- date: TBA
We had such a fun time with the cook book last year and it made a very easy read for a very busy time of the year. Anyone have a cookbook suggestion for us this time?
Sherrie suggested Last Dinner on the Titanic by Archbold and McCauley. It is loaded with photos, facts and stories and includes menus for 1st, 2nd or 3rd class dining. It also has an appendix with tips on hosting a Titanic Dinner Party! Sounds fun!! Take a minute to check it out.